When I noticed that a neighbour was throwing away this vintage painting, I couldn't help but ask him if I could keep it. My lovely neighbour was happy with me taking it away and I was excited to have finally found THE picture I was looking for to decorate my kitchen!
Okay, the painting was in a grim frame and had a nice layer of dirt on it. However, it was worth spending time cleaning it as I love the idea of decorating kitchens with this kind of pictures. Here are some stylish kitchens with this type of vintage-style still lifes:
(Above the chopping boards, on the right) Katrin Arens's kitchen, photograph by Jordi Canosa.




On Etsy, one can find any kind of still life pictures, vintage or not, often for a very reasonable price. Here are some of my favourites: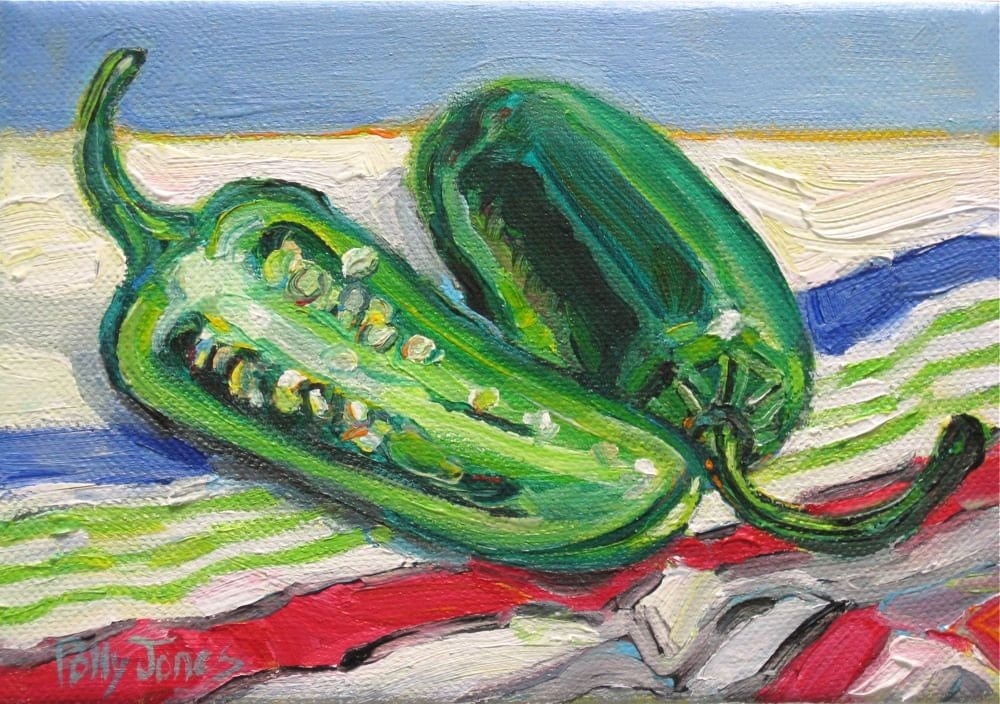 Jalapeno and a Half by Polly Jones, original still life, $50 at PollyPainting.
What about you? Do you dream of a vintage kitchen? How would you decorate it? Please share your ideas in the comments below ;-)